Strategic Compensation Recognition and Reward Management: (Gem8)
Overview
Strategic Compensation Recognition and Reward Management: (Gem8)
Part of the 8 Gems of Human Capital Business Partnering (HCBP)
(Accredited by IBHE – the Illinois Board of Higher Education, USA)
Do monetary incentives really motivate employees? How will you prepare to meet future growth demands in your business?  What will it cost you to lose your most qualified staff to competitors because of salary discrepancies?  How much will you gain by retaining satisfied, experienced and motivated personnel?
This three-day workshop will help you understand how to better ensure staff satisfaction, retention, and high motivational levels, thereby ensuring sustained levels of high client satisfaction due to the performance and experience of your key staff members.
Compensation is what you pay an employee so they continue working for your organization. Reward Management is how you design compensation structures that motivate employees and serve the corporate strategy. We address both strategic approaches in this workshop. Reward includes options beyond straight salary such as benefits, bonuses and stock options. Thus, you have to balance their cost against your employees' perceived value. Employee value varies based on individual capabilities. However, the most important aspect of strategic compensation is to motivate and retain employees.
Benefits of attending
By the end of this workshop you will be able to:
Understand the relationship between motivation and pay systems
Develop an effective wage and salary administration program
State the advantages and disadvantages of different types of payment systems
Understand and explain the process of job evaluation
Create a compensation and  pay system
Develop a strategy to retain your best employees
Who should attend
Who should attend
8 Gems of HCBP is targeted to all Human Capital/Resource Professionals, Managers, Supervisors, and Assistants and/or to business people who are responsible for the organization's Human Capital. The 8 Gems are also targeted to those who are planning to develop their career in Human Capital Management as well as line managers who wish to be outstanding people managers.
Your trainer
Meet your expert course trainer: Loshen Naidu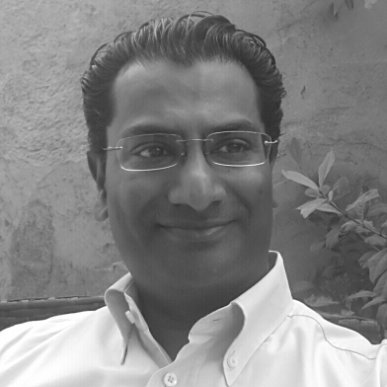 An 18-year experienced employee reward professional who has led multinational corporate-level HR functions in Africa and the Middle East covering:
Reward / Compensation and Benets, with deep exposure to Executive and Expatriate Pay
Performance & Talent Management
Job Evaluation & Grading
Global Mobility and International HR
Workforce Planning, Diagnostics & Resourcing
Organization Eectiveness & Health
Change Management & Communications
Employee Engagement
His experience includes roles in both corporate head and regional oces, primarily from Johannesburg, Doha and Dubai. He has functioned as both an employee and a consultant to companies. Selected notable achievements are:
Shaping HR policy for a country's entire industry sector comprising 52 subsidiaries, JV's and associated companies.
Driving the cost reduction of long-term international assignments by more than $10m year-on-year, while supporting international talent mobility in parallel.
Setting up a Global Employment Company based in the DIFC to serve
Group international talent demands.
The 8 Gems
8 Gems of Human Capital Business Partnering (HCBP)
(Accredited by IBHE – The Illinois Board of Higher Education, USA)
Effective Human Capital Management is one of the best ways of attracting and retaining the skilled and talented people your organization needs for growth, prosperity and competitiveness. These practical workshops cover the core functions in HCBP and align human capital strategy and management with business strategy and objectives. ICTN's 8 Gems of HCBP workshops are led by practitioners who share their experience and knowledge with the participants.
Eight workshops (3 days each totaling 160 hours)
The Role of Strategic Human Capital Management in Business Partnering
Leading and Managing Human Capital – Establishing Policies & Procedures
Purpose and Process of Human Capital Planning – Quality & Continuous Improvement
Job Analysis, Job Descriptions, Interviewing and Psychometric Tools
Testing, Training Needs Analysis, Plans and Career Development
Talent Management and Succession Planning
Strategic Performance Management – The Psychology of Employee Behavior & Motivation
Strategic Compensation, Recognition and Reward Management
Action Learning Project
This unique Follow-up Plan offers graduates immediate application of their knowledge under the guidance of experienced mentors and coaches. The 'Action Learning Project' enables each participant to select and implement, within three to six months, an HCBP project that will make a significant and measurable contribution to their company when successfully completed.
The 8 GEMS Faculty
Trainer, Consultant, Facilitator Profiles
Maurice Collins
Is an HR expert in the area of HR practicalities and particularly in People Development and HR metrics. He has over 35 years of international experience in HR and a deep knowledge of the MENA region.He is a skilled facilitator and develops and runs a range of workshops for CEO's, Directors and Managers.
Fay Niewiadomski
Founder and CEO of ICTN since 1993, she consults for and trains leading multinationals in the MENA region. Fay pioneered Assessment Development Centers in the 90s and continues to implement these for Senior Management. A Master Facilitator for TMSDI and EBW-UK, she is an expert in the use of integrated psychometric and diagnostic tools
Rani Grant Zahed
Is a specialist in the development of Human Capability within diversified industries. He has over 20 years of achievements and is a member of the Canadian Human Resources Association, and SHL certified psychometrics administrator.
Cecilia Moudabber
Is a Certified SPHR – senior professional in HR.She has over 15 years of experience as a Consultant and Trainer with international consulting companies leading HR and management projects in SMEs at both the strategic and the operational levels.
Karim Mubarak
Is a master trainer in all areas of human resource management and has trained and facilitated 100's of workshops to include the realization of corporate mission, vision, and core values. He has over 22 years of experience in his field and was a GM with HAY Group.
Maya Azoury
Has held positions of HR-Managing Consultant and HR Director for independent businesses in Lebanon and Bahrain.She has over 14 years of experience and is specialized in International Human Resources Management and Globalisation.
Uzair Hassan
Is an HR specialist in the area of HR practicalities and particularly in People Development and HR metrics. He has over 35 years of international experience in HR and a deep knowledge of the MENA region.He is a skilled facilitator and develops and runs a range of workshops for CEO's, Directors and Managers.
Talat Sheerazi
Brings extensive cross functional and broad based experience of hands on HR & Corporate leadership aspects. She has over 28 years of experience most in senior HR leadership positions for International companies.
About ICTN
About ICTN
ICTN – International Consulting and Training Network Offshore s.a.l. is a consulting and training firm specialized in Enterprise Optimization and Customized, Experiential Training. With offices in Beirut and New York we have been serving the MENA since 1993.
ICTN Vision
ICTN's vision is to make a positive and measurable change in every life and every business that we touch.
ICTN Mission
ICTN's mission is to help clients become more profitable by developing their people and their organization using integrated solutions and applying the latest and most effective international methods and technologies.
ICTN Training Programs
ICTN's training programs focus not only on the essential skills but on the overall attitude of those who must apply these skills to guarantee organizational success. You can teach your people, BUT, you cannot make them want to apply the acquired skills on a daily basis. This is why this workshop pays great attention to the psychology of your employees; because we know that this is the trigger that motivates employees to WANT to apply the skills they have learned.
ROI – Return on Training Investments MadeImmediate and tangible results within one month of training completion date; ROI resulting from greater clarity on roles and responsibilities and well defined job specifications for each position in your organization. This means targeted recruitment, selection, training, development and more effective performance appraisals. An additional spin-off benefit is the reduction of conflict resulting from unclear job descriptions and accountabilities.
Actual, quantitative demonstration that training programs secured for staff are of added value to the company because they measurably improve staff performance and attitude.
Employee loyalty is more guaranteed to the organization which invests in their staff's professional development. The result is better performance, higher retention and employee self-esteem because of the organization's commitment to development and the employee's ability to perform at a consistently higher standard.