Executive Secretary Live – Global
Join us as LIVE goes global again
Overview
In June 2020 we took our world-renowned ExecSecLIVE event virtual for the first time.
A whole new global audience gained access to 2 days of workshops, elite speakers, training and networking unlike any other.
And we're back for 2021!
We are keen to ensure that you continue to get the training and inspiration that you have come to expect from us.
Our LIVE events offer training to not only improve your work life, but to help you strive for bigger and better things every day.
We pride ourselves on bringing you the best of the best.
Our CEO, Lucy Brazier, speaks all over the world and spends much of her time actively looking for undiscovered superstar talent to educate and inspire you.
We only book speakers and trainers that we have personally seen speak and who give us chills because of their brilliance. We guarantee that you will leave each session with at least one 'ah ha' moment.
Updates on speakers and events will be released shortly. Register your place now and enjoy massive savings.
Interested in a group licence to allow a team of 6 or more assistants to watch together? Please email marie-louise@innoverto.com
Become part of the change
LIVE doesn't bring you the run of the mill or the obvious. We continuously look for new ways to teach, enhance and future-proof your role. We have a growing global community of assistant professionals ranging from graduates to experienced thought-leaders, most of whom have attended LIVE at least once and continue to do so. In fact, 84% of our attendees, across the world, tell us that LIVE is one of the best conferences that they have ever attended. They continue to attend each year because of the impact it has instilled and the difference it has made.

Benefits of Attending
We never stop learning! You are most likely reading this because you are an aspiring support leader passionate about your administrative role, looking to make a meaningful contribution through your professional capacity. LIVE GLOBAL is our solution for making this happen. It is the highly anticipated annual gathering for professional assistants, presented virtually. We bring like-minded peers together for two days of intense learning and networking, announcing emerging best practices and methodologies relevant to your role. Irrespective of where you are career-wise, LIVE is the annual conference you cannot afford to miss.
What you will receive
LIVE will present you with the most pertinent opportunities currently available in the market, delivered by the world's best trainers and thought-leaders over an intensive two days. LIVE will help you to evaluate what changes you can make and how you can make a difference within your role and your organisation. You will leave LIVE with a revived purpose; equipped with the mindset, methodology and tools to gain the responsibility, progression and recognition you desire. You'll enjoy energised networking and camaraderie as part of the overall experience.
Our pledge to you
We want to help you to become the best version of yourself that you can be; that is our number one objective for doing what we do, and how LIVE began 8 years ago. We have helped thousands of Assistants grow and excel in their careers, and have been backed by Executives, CEOs and VPs from an array of companies, industries and sectors who now understand and respect the value and input a modern-day Assistant provides. Ultimately we will ensure that you learn, thrive and excel in your career.
Speakers
Patrick Jephson
Former Private Secretary (Chief of Staff) to Diana, Princess of Wales
KEYNOTE: An Interview with Patrick Jephson
Ayanna Castro
International speaker, life coach and author
Topic: Project Management for Administrative Professionals
Michelle Bowditch
Founder Door20a | Business Strategist + Connector | Speaker | Advocate for Executive Assistants
Topic: Transactional vs Strategic Executive Assistants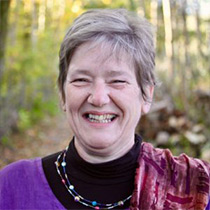 Dinah Liversidge
Mindset Coach, Business Skills Trainer and Award-winning International Speaker
Topic: Mindset – Taking Control of the Stage to Change your Story
Lizebeth Koloko-Green
CEO & Founder of ANWOW and Executive Assistant at Nutanix France
Topic: Microsoft Teams & OneNote: Your secret Productivity Weapon
More speakers will be added soon. Book your Early Bird now.

More Information
Request a Business Case Letter
Email marie-louise@innoverto.com and we will send an easy letter template to fill in and take to your company explaining the value that they will get from allowing you to attend.
Sponsors & Affiliates
We will be partnering with come incredible associations, networks and commercial partners for this event.
Interested in becoming involved? Please email Marie-Louise for more information: marie-louise@innoverto.com
Networking the best of Networking
Get connected and join an elite network of senior Assistants from all over the globe. You will have plenty of chances to speak directly with the programme leaders because they will be available on our Facebook group. We don't just want this event to be a series of webinars. We are actively promoting interaction and a sense of community. You can ask all the questions you have ever had and get real answers!
Testimonials
I feel truly energised to provide an even higher level of service to my executives… I've started researching a topic that I would like to write an article on & have spoken to one of my execs about leading a project to unify the EAs across our company… to use Dinah's phrase "I've removed the box".
Colette Martin
Executive Assistant, Bard/Beckton Dickinson
I am reassured, rejuvenated, reminded and remotivated that I am in the right profession, a position that requires endless skill sets and constant demand…we do it all and with a smile. It takes a special person to do what we do everyday and we are phenomenal at it. It is a career that I love.
Amber Manezes
Sr. Administrative Assistant, Seattle Genetics
I enjoyed each minute, I cannot say anything else. That is the truth.
Cathy Van Mastrigt
I am in awe… so utterly fantastic to have been a part of it!
Alison Palm
EA to the CEO & Board, Sandvik Process Systems
I loved meeting a group of people who understand our role. We are unique and sometimes people do not understand what and why we go to the lengths we do. Those at the conference just get it.
Carol Lloyd
Enesi Pharma Ltd, EA to CEO
I walked away with a spring in my step with renewed motivation and determination to be the best I can, using what I had learned over the course of the two days.
Lorraine Tresnak
Senior Business Administrator, Specialist Services, NHS Blood and Transplant
Aside from the amazing content, I gained so much from networking with the other delegates and speakers.
Carol Prince
PA, Marwell Wildlife
I was excited about how much I learned, not just in technology, but in other areas of the career as well. Plus it was very empowering and I feel more energized by my career than ever. I can't wait to teach other admins in my office some of the things I learned, hopefully empowering them as well.
Kayla Hutchens
Executive Assistant, Jacobs
Pricing
Prices
Super Early Bird Price

Book and pay before 30, November 2020

$260.00

Early Bird Price

Book and pay before 31, January 2021

$390.00

Standard Price

$520.00
Download Brochure and Articles
To learn more and view the course outline fill the form below to download the brochure and related articles.