DIGITALFIRST Retail Management Program
Accelerate your Retail Digital Transformation
DigitalFirst Retail Management Program is a 16-days journey to enable Retail Professionals to reinvent themselves for managing retail in a digital age.
Retail today is only digital retail. The program takes a customer -centric approach to retail. Customers today are digital natives and choose to buy where they want, and when they want, not limited by location, point of sale, supplier, geography or price. Brick and mortar stores are embedded in a digital ecosystem. The separation of brick and mortar stores and e-commerce is a false dichotomy. So is the visualization of e-commerce as a channel.
DIGITALFIRST Takeaways
By the end of the program participants will understand:
Pricing in a digital world.
How to use data and analytics.
How to organize for digital retail.
Financial and business metrics in a digital retail world.
Marketing as a new core operations function with ROI measures.
Transformation of core retail processes of merchandising, operations, based on analytics.
How to manage eCommerce business
How to manage omni-retail operations
Foundations of the digital retail infrastructure of which e-commerce and brick and mortar are a part.
The digital consumer, his digital footprints, and what makes them reach, click and stick.
Who should attend?
Who should attend?
Country Managers – Managing Directors – Retail Marketing Specialist – Store Directors and Managers – Branding Heads and Managers – District Directors and Managers – Product Directors and Managers – Retail Communications Managers – Divisional Directors and Managers – Operations Directors and Managers Retail Trade Directors and Managers – Merchandising Heads and Managers – Sales Heads, Directors and Managers – Retail Heads, Directors and Managers – Vice President of Retail and Operations – Assistant Store Directors and Managers – Regional Heads, Directors and Managers – Marketing Heads, Directors and Managers – Customer Service Directors and Managers – Digital & eCommerce Heads and Managers – Retail Human Resources Heads and Managers – PLUS directors and managers who have trade marketing and channel-management positions in FMCG, manufacturing, and services companies.
DIGITALFIRST Journey and Uniqueness
DIGITALFIRST Program Journey
Analytics
Data Trail
Digital Retail Infrastructure
Emerging Business Models
Always Engaged Marketing
New Digital Retail Paradigm
Transformation of Marketing
e-Commerce Business Models
Customer Journey Then and Now
Organizing Retail for Digital World
Managing Successful Transformation
Finance Metrics for the Digital World
Omni-Channel – Connect with Customers on the Journey
Transformation of Core Retail Processes – Merchandising and Operations
DIGITALFIRST Uniqueness
Exceptional curriculum
Peer group networking
Current case studies and material
Targeted to help managers reinvent
Practitioners and Professors co-teach
Weekend program, learn while working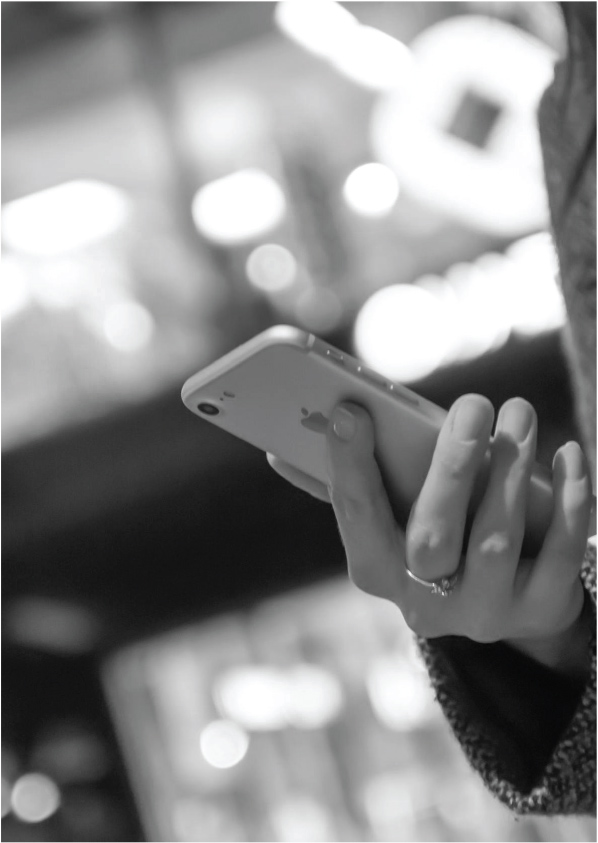 DIGITALFIRST Process
DIGITALFIRST Process
An intensive program to help you get ready to succeed by delivering results in a digital age.
Most executives think of digital as a way of doing what they were doing yesterday – efficiently, quickly, and costeffectively. DigitalFirst is a program that enables you to reflect and rethink, start by asking a question, "If I was starting the business today, how would it look, how would I design it, and how will I run it?" Digital is not a way of doing what you do, more of the same, better. DigitalFirst enables you to do new things, keep thriving while changing
Modules
Six strategic modules
1. A New Mindset
Customer Driven, on a Digital Infrastructure
New Digital Paradigm.
Retail needs a new Digital Infrastructure.
Impact of Digital Infrastructure on Organizations.
Measure Everything.
2. New Measures
Business performance and Data Analytics
Financial Metrics in the Digital and Brick and Mortar World.
Transformation of Retail Processes.
Data Analytics.
3. Ecommerce
Managing eCommerce
eCommerce models.
Customer strategy – acquisition and retention.
Network effects.
eCommerce supply chain management and procurement.
eCommerce CRM.
The shared economy.
4. Omni Channel
Omni-channel commerce
Develop strategies to meet and exceed customer expectations.
Building infrastructure and operating frameworks to manage omni-channel P&L.
Tech. and capabilities to achieve ROI for profitable growth.
Applying digital marketing to a omnichannel strategy
5. Disrupting Value Chain
Business Models of Digital Retail
New Digital Paradigm.
Retail Stores on a Digital Infrastructure.
New Retail Startups Disrupting the Value Chain.
Merchandising in a Digital World
6. Digital Transformation
Managing Digital Transformation, Marketing and Analytics
Marketing as Operations.
Analytics of Marketing.
How Retailers Change
Program Leaders and Faculty
Program Leader
MANOJ NAKRA
PROGRAM LEADER
Manoj has over thirty years of work experience, has headed organizations for the last twenty years, with expertise in retail and distribution, manufacturing, and entrepreneurship. Manoj is a practitioner-scholar who educates and develops senior managers for top management roles. He currently teaches Executive Education Programs for Retail, Lifestyle and Luxury Brands at New York Institute of Management.
Manoj was until recently Chief Strategy Officer for Apparel Group, a diversified retail company based in Dubai where he engaged with over fifty global brands developing growth strategies for the region, and for some brands in the Far East. More recently (2005-13) he was Executive Director of the Mohammed Bin Rashid Est. for SME Development (MBRE) in Dubai, a Government of Dubai organization that catalyzes entrepreneurship by providing funds and business incubation. Between 2001 to 2004 he taught MBA students at the Weatherhead School of Business, Case Western Reserve University, USA, where he honed his teaching skills.
During 1996-2001 he was Dy CEO of Jashanmal National Co. (JNC), a $75 m GCC retail and distribution company. Prior Dubai in India, as CEO, he started The Waterbase Ltd., a company he listed on the Mumbai Stock Exchange. Over the last fifteen years Manoj has taught and facilitated executive education programs for middle to senior management for retail and retail-related services organizations.
Manoj is a Mechanical Engineer from Indian Institute of Technology Delhi, an MBA from Indian Institute of Management, Bangalore, and has a Doctorate from Weatherhead School of Business, Case Western Reserve University, USA.
Faculty Profiles
DR. PIYUSH SINDHA
DIRECTOR, ADVISORY AND RESEARCH, CRI
Prof. Piyush Kumar Sinha is Director, Advisory and Research at CRI. He has 37 years of Advisory, Research and Training as well as Managerial experience in marketing, sales, retailing, service and business strategy for product as well as service companies (B2C and B2B), in the domains of Retailing and E-Commerce; Luxury and Lifestyle; Healthcare; Decision Sciences and IT. He has been involved in more than 100 advisory and training initiatives in these areas. Prof. Sinha holds a Ph.D. in marketing. He was a Professor of Marketing at Indian Institute of Management Ahmedabad (IIMA), India till March 2018. Before IIMA, he taught at IIM Bangalore, XIMB and was Dean at MICA. He has published articles in International journals. He has been a member on editorial boards. He has published several books. He is one of the few resources in qualitative research in the country. Between 1995 and 1999, he served as marketing manager for a utility (Gujarat Gas) and an FMCG company (Rasna). He has been a mentor to several start-ups, especially in the area of social entrepreneurship. He serves on the boards of companies such as Gujarat Gas, Infibeam, Ujaas Energy and Jade Blue. He is a member of the CII National Retail Committee.
DR. S RAGHUNATH
PROFESSOR OF CORPORATE STRATEGY & POLICY, IIMB
Dr. S Raghunath is Professor of Corporate Strategy & Policy at IIMB. He was a Visiting Scholar at Stanford Graduate School of Business, USA.
He is an experienced, widely known business advisor and speaker. Dr. Raghunath has published several papers case studies and book chapters. He has been quoted in publications such as Economic Times, Business World and Computer Today. He was also writing the strategy column for Business Outlook. He was engaged in the study of strategy making in high-tech companies in USA such as Cypress Semiconductors Inc., Intel, Motorola, MIPS. He has conducted studies on Business Process Initiatives in American Express Insurance and Investment Division, San Rafael, California. He teaches post-graduate and doctoral courses in Alliance Management, Strategic Networks, Corporate Strategy, E-Business Strategies and Models and Strategic Management in the Media and Entertainment Industry, leads IIMB executive programs on Senior Leadership Coaching, Strategic Issues in Alliances, Outsourcing, Negotiations, Strategic Leadership of IT Companies and General Management Program for Media and Entertainment Industry. He was also a Visiting Professor at INSEAD, France; HEC Paris; EUROMED, Marseilles; University of Buckingham, UK; RMIT School of Business; Melbourne,Australia
DR. DWARIKA UNIYAL
DEAN, FLAME SCHOOL OF BUSINESS
He is a poet at heart and a Dean who lives double life as a Social Entrepreneur, Retailing Consultant and Creative Advertising Professional.
He has a rich and varied experience of more than 20 years in premier academic institutions in India and Middle East with preacademic life stints in broadcast radio, retailing and advertising. He has the distinction of one of the youngest Professors at MICA, Ahmedabad and SPJIMR, Mumbai, SPJGSM, Dubai and youngest Founding Dean at Chitkara University, Himachal and OP Jindal University, India. He also happens to be India's youngest Independent Director for a Central PSU (Braithwaite & Co Ltd) Ministry of Railways. He has also served as a Professor of Management in India's premier Academy LBSNAA, Mussoorie to train India's Civil Servants. His interests in Social Entrepreneurship has led him to work with Organizations like Ethnic Fashion Brand, "Khadder", Diabetes wellness Brand BEAT O and Organic Foods E-Commerce Store www.Himaya2Home.com as an creative advisor and founding Board Member. He has co-authored a book – Managing Retailing, Oxford.
DR. KAMALJIT ANAND
CHIEF SCIENTIST & MANAGING PARTNER, KIE SQUARE CONSULTING
Dr. KamaljitAnand, is a practicing academic with years of Consulting, research and teaching experience across domains like CPG and Retail with key intervention areas that include Data Science and Marketing Analytics. He has been a founder and evangelizer of data-based enterprises.
Kamaljit currently serves as Chief Scientist & Advisor at KiE Square Analytics. In the past, he has worked with organizations like Fractal and Gallup. He also served as Director of Academics and Chairperson – Centre for Data Science at IMS Noida. He has been a regular visiting faculty for Executive and Management Development Programs at IIMs specifically IIM Ahmedabad. He is a Doctorate in Management from IIM Ahmedabad where he also worked as a Consultant to the Centre for Retail.
MANU MIDHA
HEAD, MIDDLE EAST BUSINESS, OYO ARABIA
He is a passionate consumer internet professional. He has a good understanding of today's Internet consumer well, both businesses and end consumers. He has taught e-commerce at IIM Ahmedabad for last 5 years. In his last role he headed marketplace business for Souq.com UAE market. His current responsibility is for Electronics Business. Previously he was Vice President, Strategy and Planning for Infibeam.com – a leading India ecommerce platforms where he managed scaleup of www.BuildaBazaar.com as an e-commerce platform in Asia and Middle East. He has worked as a Senior analyst with JPMorgan India. He has co-founded and launched VidyaCenter.com, a marketplace for learning and training in Jan 2008. He bit the IT bug when he worked on developing a custom ERP module for a Tata Steel while studying at IIT Kharagpur
Program Details
Program Tuition
The DigitalFirst program fee is AED 24,500 (including VAT). Cost includes material, classrooms (classes are held at Sheraton, MOE, Dubai), and food and hospitality for the entire program.
Fees can be paid in seven installments each of AED 3500.
Program Time and Format
The DigitalFirst Program is a 16-days program. It is designed as eight 2-days weekend modules every three weeks. The contact sessions each day will be from 10:00am to 5:30pm. The program requires participants to allocate at least 5 to 6 hours every week preparing for the module sessions.
Program Journey
Award of Certificate
A certificate of completion will be awarded by New York Institute of Management.
Pricing Details
Prices
Installment Price

AED 3500


$953.00

Full Price

AED 24,500


$6,671.00
Download Brochure and Articles
To learn more and view the course outline fill the form below to download the brochure and related articles.