Microsoft 365 Mini Bootcamp
Become a digital workplace champion in the "New Normal"
Overview
Welcome to this one-of a kind Microsoft 365 Mini Bootcamp
During the past few months organisations have had to adjust to new ways of working and communicating. More and more we are needing to improve our existing skills and also learn new office tools to make you and those that you support more effective and efficient.
Even as we emerge from the current crisis to the "New Normal" things are going to change and only those who have mastered the modern digital tools and platforms will survive and shine through.
Make sure that one of those is YOU!
Microsoft 365 holds the key to the modern workplace, now more than ever, but do YOU know how to reap the benefits and show your worth to your boss and colleagues?
From Microsoft Teams, OneNote and Outlook these tools now need to be mastered more than ever. This your opportunity to not only learn new ways to manage these key tools but also to be the shining Microsoft 365 star within your organisation. The Microsoft 365 Mini Bootcamp is a UNIQUE ONLINE OFFERING delivered in conjunction with Storyals, a subscription-based adoption service that accelerates change by INSPIRING, MOTIVATING and EDUCATING users on how to work smarter using Microsoft 365 through video-based storytelling and expert guidance.
Storyals is normally ONLY available as an in-house solution with minimum licence fees however, we can now offer you to sign up to the Microsoft 365 Mini Bootcamp as an individual and to join delegates from multiple organisations across the globe not only to learn from Storyals but also from each other.

What is on offer
What is on offer
Instructor led Online sessions covering
An overview of Microsoft 365 and the Office apps
Get a good understanding of the Microsoft 365 offering and the various Office 365 apps available on your computer, the web and the mobile.
Enhanced Teamwork
Transform the way that you work with Microsoft Teams. Microsoft Teams enables an entirely new way of working together, with a modern app that brings together all your communication and collaboration tools in one single window. In this module you will learn how to effectively use Microsoft Teams to stay up to date on team conversations, share files and better focus on the work at hand to accelerate results.
Connect and Communicate
How to communicate effectively within Microsoft Teams: Has your organization started using Microsoft Teams? Do you want your users to learn from an expert how to best manage chats, group chats, notifications and online meetings? This Storyals module is perfect for users that want to learn how to use Microsoft Teams effectively to connect and communicate.
Work Smarter with Documents
To get the full value of Microsoft 365, saving documents to the cloud is a requirement. There are mainly two ways in which you can save documents to the cloud in Microsoft 365, either using OneDrive for Business or SharePoint. In this module, you will get a quick overview of the benefits of these tools and when to use which, learn how to get started using them, and finally, see how they can effectively be used in real life to increase productivity through the story-based tutorials.
Take control of your Inbox
Even though Microsoft 365 provides a wide range of different communication methods, email continues to be the primary tool for business communication for many organizations. In this module, you will learn how to effectively use Outlook across devices in Microsoft 365 to take control of your inbox and how to use Microsoft To-do to keep track of tasks.
Additional Storyals Tutorials
Additional Self Learning Storyals Tutorials (3 Month Licence)
In addition to the instructor led sessions delegates will also have access to the following Storyals Courses.
Kick start your Microsoft 365 Usage.
Microsoft 365 provides you with a rich tool set that enables you to be productive from anywhere on any device. In this module you will get a good overview of what Microsoft 365 has to offer and see some of the highlights in your familiar Office applications. You will also get a step by step guidance for how to get started.
Get organized
All the digital information we are accumulating, that can be saved in the cloud and accessed from anywhere, is a great asset – but, if not organized properly, it can become a burden. In this module, you will learn how to effectively use OneNote to organize notes, photos, receipts, tasks, and much more.
Tell powerful stories
Microsoft 365 provides numerous options for telling powerful stories. In this module, you will learn how to effectively use new enhancements of PowerPoint to create eye-catching presentations and the new app Sway, to create visually appealing presentations online. In the story-based tutorials you will see how these applications can be used in real-life scenarios by productivity advisor Ulrika Hedlund.
Stay safe using Office 365
Office 365 provides you with rich productivity tools that enable you to access files from anywhere on any device. But if your account isn't properly secured, you and your entire organization might be at risk. In this course, you will get a better understanding of how cybercriminals might get access to your account, and get proper guidance on what you can do to keep your Office 365 account safe.
Meet your trainer
Ulrika Hedlund
Founder/Productivity Advisor
Ulrika Hedlund is an ex-Microsoft employee and EdTech entrepreneur. Ulrika is passionate about technology and the value it brings to end users if used correctly. She has authored numerous courses and is a frequent blogger. Ulrika is born and raised in Sweden but lives in Dubai since 2007. Ulrika has a Master's in Electrical Engineering from the Royal Institute of Technology Stockholm and an Executive MBA from London Business School.
With her many years of experience helping customers work smarter using technology, Ulrika is the mastermind behind Storyals. Passionate about sharing her knowledge with others, she is constantly thinking of new ways to create engaging videos that inspire.
When she is not working, she enjoys singing, being outdoors and spending time with the kids
About BMTG and Storyals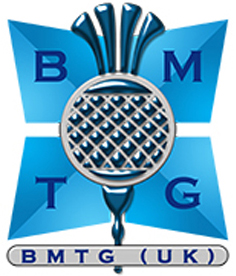 BMTG is a UK based training course provider that delivers a suite of business related programs covering Leadership, Procurement, Business Acumen including the ground-breaking globally recognised Advanced Certificate for the Executive Assistant: ACEA®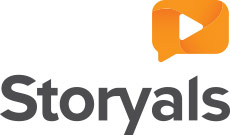 Storyals is a Microsoft Change Management & Adoption partner with a unique solution to accelerate the transition to a modern, digital workplace through story-based learning. By inspiring, motivating and educating users of how to effectively use the Office apps available in Microsoft 365, users get essential knowledge on how to work smarter to accelerate results.
Pricing Details
Pricing
Early Bird Pricing

Book and pay before 3, September 2020

$299.00

Standard Price

$399.00
Timings
North & South America: 09 September, 2020
08 – 12 PST
11 – 15 EST
Europe, Middle East & Africa: 16 September, 2020
10 – 14 UK
11 – 15 CET
13 – 17 GST
Download Brochure and Articles
To learn more and view the course outline fill the form below to download the brochure and related articles.