Future of Work Series
Assess the wellbeing of your employees and learn about stress management, digital impact and future of work trends.
Overview
At the core, we're all different.
A multitude of factors can impact both physical, mental wellbeing and cognitive performance. Few companies recognise this, which is why the now often applied ''one-size-fits-all'' solutions to wellbeing, performance and behavioural change do not work and over 70% of wellbeing initiatives remain unused. Scientific principles can inform and guide us, but what we focus on needs to be individual and specific.
A balanced combination of factors will have the greatest impact.
Neuroscience has illustrated that several work and lifestyle factors can impact wellbeing and performance positively, or negatively. Our goal is to allow companies and individuals to explore what makes them thrive – physically, mentally and cognitively. Our corporate wellbeing methodology covers three areas and recognises a shared responsibility between employers and employees in taking action.
We offer 2 hour workshops on the topics 'Way of Working' and 'Way of Living' that can be delivered separately or together.

Mental Health Workshop
Mental Health Workshop for Companies
Workshop designed to kick-start conversation on the importance of mental health
New pressures presented by the pandemic have been layered on top of everyday workplace stressors. More people are battling increased levels of stress, anxiety and depression than ever before, negatively impacting Mental Health levels of workforces across the Middle East. Employers are starting to recognise the negative consequence of an unwell workforce, realizing that this is an issue that must be taken seriously, but that can be difficult to address.
One-hour (online) workshop, mental health data and report
This one-hour workshop is designed to kick start a conversation around the importance of taking mental health seriously, and to instill a sense of shared awareness, understanding and responsibility. After the workshop, employers will also receive a summary report highlighting mental health status, drivers for stress and ill-health as well as individual, team and organisational actions suggested by the participants, allowing leaders to reflect on the results and decide on necessary actions.
Who should attend?
The workshop is for leaders and employees at all levels within an organisation.
A highly interactive one-hour workshop, which blends information, statistics and neuroscience with polls, reflection time and discussion between participants.
The workshop is structured into three main sections:
1

Statistics, insights & science around mental health

2

Self & group reflection

3

Practical steps forward for better mental health
What one of our recent clients said:
"We had a fantastic session with Linda, very rich in information and very interactive. The feedback of the attendees has been very positive. They said that they usually get bored on webinars, but this one was completely different and that you have engaged them very well. Thank you also for the valuable data. It definitely sheds light on the core issues and will allow us to take relevant actions in the near future."
Daniele El Khoury
HR Director Middle East & Turkey
ASSA ABLOY Opening Solutions Middle East
Meet your trainer
Linda is one of the pioneers in applying neuroscience-based methods and tools for human capital, cultural and behavioural change. With a personal ambition to inspire change at individual, organisational and societal level, she thrives on challenging conventional norms around how we think, work and live, to unleash often trapped and untapped individual and organisational potential.
She is the creator of the neuroscience-based flow²thrive methodology and index, aimed at optimising wellbeing and cognitive performance potential. She is also and experienced facilitator, host and speaker at events, trainings and awards in the Middle East & Europe.

Way of Working
Way of Working
How to optimise brain health, energy & performance through healthy & sustainable high performance habits.
A 2-hour neuroscience based workshop that will allow participants to take a deep dive into often deeply rooted and unhealthy work habits.
The first steps towards new healthy, sustainable working habits, fit for a digital world of work.
1

Establish a baseline for cognitive performance & key health indicators

2

Science basics: healthy, sustainable high performance habits

3

Identify, asses and reflect on own and collective working habits

4

Science basics: brain energy optimisation WOW multiplier model

5

Establish a baseline for cognitive performance & key health indicators

6

Nudge stacking staircase: develop plan of action for self and team
Way of Living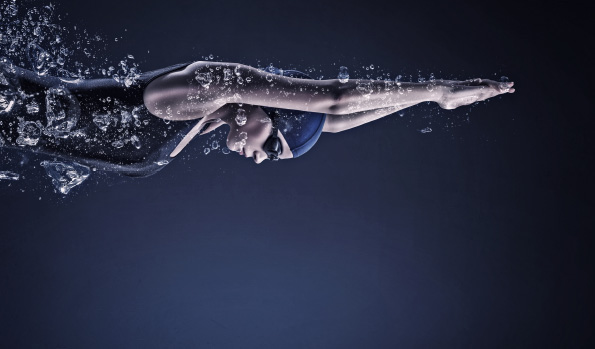 Way of Living
Empowering employees to make informed conscious choices around wellbeing, brain energy & performance.
A 2-hour neuroscience based workshop with the aim to help participants understand how they can feel, be and perform at their best.
In a world where our ways of living and working have been turned upside-down, we sometimes need to stop and reflect to redirect our focus and define new habits.
1

The case for change, why we need to care about wellbeing and brain health

2

Establishing our baseline: stress, emotions, physical and mental health

3

Measuring health and wellbeing: a dive into the world of wearables

4

Identifying and assessing our own ways of living

5

The science behind the flow²thrive Way of Living Multiplier Model

6

Nudge stacking staircase: develop plan of action for self and team
Workshop Leaders
Linda Jarnhamn
Managing Partner
Linda is a human capital and change leader with a passion for applied neuroscience & for helping people reach their full potential.
With more than 17 years of global and Middle East experience as a HR Strategy/Transformation and Behavioural Change Consultant, she has worked for big-4 consulting firms, and as a HR Director for a strategy consulting firm.
She is now fully dedicated to take the methodology of flow²thrive to companies in the Middle East and Europe.
She has led and delivered large scale wellbeing, strategy and transformation projects and led teams of varying sizes and across multiple geographies, for e.g. EY, Schlumberger, BP, Shell, Lafarge Holcim, Saudi Aramco, Kuwait Petroleum, Dragon Oil, Etisalat, The Executive Council Dubai, Thomson Reuters and The Royal Bank of Scotland, to name a few.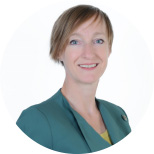 Brigitte van Kwikkelberghe
Managing Partner
Brigitte is a senior HR leader with a passion for business performance and employee wellbeing.
She previously held the position of VP Reward, HR Governance and HRIS at Al Tayer Group and has held senior HR leadership positions in consulting and multinationals in Europe, as well as family conglomerates in the Middle East.
She worked for Hewitt Associates, now AON, for an extended time, where she led the Talent & Organizational Consulting for Belgium & Netherlands and the HR analytics practice for Emerging Markets and established a data center in Eastern Europe. At DSM she was a core member of the global HR Transformation leadership team.
Brigitte has strong leadership & project management experience and has led large scale, global, multi-cultural programs and teams. She has a conceptual and analytical mind, with a capability to structure and organize and deliver results.