The Agile Assistant in the VUCA world
Overview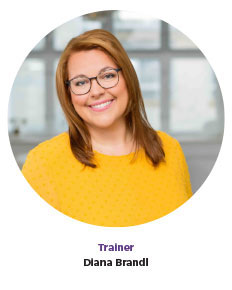 As workplaces embrace agility, the role of assistants is evolving with heightened demands. Embracing change and displaying proactive initiative are now vital core proficiencies. Simultaneously, task complexity and challenges are on the rise, underscoring the need for effective implementation and adeptness in navigating change.
This involves adept organization, establishing coherent frameworks, providing steadfast support to both your manager and team, as well as adeptly resolving conflicts, maintaining emotional resilience, and harnessing positive stress in the dynamic landscape of the modern work sphere.
Seize the opportunities presented by this new professional landscape to actively shape your growth and well-being.
Workshop Details
Workshop Outlline
Determining the status quo of agile working
Future check: How digital is/will our work become?
Knowing trends and sharpening your own profile.
More than just a buzzword: Agile mindset as a game-changer.
The role of the assistant in agile processes and projects
How agile are you? Your company? An assessment of where you stand.
Tools and methods for agile working: Design Thinking, Scrum, Kanban, daily stand-up, retrospective.
Collaboration and community management in hybrid working structures.
Effective organization and moderation of online meetings
Hacks for effective online meetings and events in virtual and hybrid settings.
Your role as the moderator and how to lead through the session.
Presenting yourself convincingly.
Mindfulness and mental fitness
Rethinking self-management and self-organization.
Hacks for your well-being.
Digital Mindfulness and setting the right boundaries.
Your benefits:
You will learn about trends and methods of agile working.
You will learn how to work even more efficiently in your role.
You will receive impulses on how to increase your performance and improve your well-being.
You will position yourself as a future-oriented, agile office expert in a rapidly changing, increasingly digital working world.
Meet the Trainers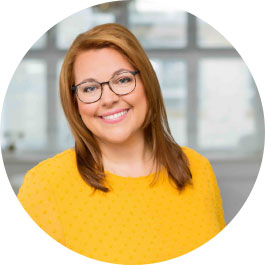 Trainer
Diana Brandl
Diana Brandl holds a Degree in International Administration and Management, specializing in Office Management.
Throughout her career, she has worked successfully for C-Level Executives at companies such as Sony, Mister Spex and Babbel.
Diana has a strong background in Communications and is a dynamic networker. She joined the professional network IMA (International Management Assistants) in 2006, and is an active member proudly looking back at her involvement as Board Member and Chair of Regional Group of IMA Berlin. She is also a member of the associations bSb and IAAP.
She continuously supports the role of the management assistant by speaking at international events and publishing various articles in Germany and abroad focussing on Digital Transformation, New Work, Personal Branding, Strategic Networking and Leadership. Diana writes her own blog The Socialista Projects and is influencing the industry with her creative initiatives such as launching the hashtag #WeAreInThisTogether. She is the host of The Future Assistant podcast interviewing guest from all over the globe such as the former assistant of Jeff Bezos, Barack Obama or Princess Diana.
Diana Brandl describes herself as Digital Native and has worked in the start-up world, where she rediscovered her role as a management assistant with nearly 20 years of professional experience within the New Work generation. She teaches first-hand what it means to work with Millennial Managers and how important storytelling is in sharpening a profile.
Diana was selected to represent Germany in the 2018 World Administrators Summit in Frankfurt. She has been working on the future of the Admin industry with Office Professionals from all over the world.
Diana is a regular interview partner in Germany and abroad, she is co-author of the book "Chefsache Assistenz" and best-selling author of the book "Die Assistenz in der digitalen Transformation" as well as "Future Skills".
Diana is a LinkedIn Learning instructor. She was named as Woman of the Week by the Global Digital Women and has been nominated for the Digital Female Leader Award.
Connect with Diana:
Website: https://the-socialista-projects.com
LinkedIn: https://www.linkedin.com/in/diana-brandl
Facebook: https://www.facebook.com/BlogWithMe
Instagram: https://www.instagram.com/the_socialista_projects
Podcast: https://podcasts.apple.com/de/podcast/the-future-assistant/id1493106661
Price
Prices
Early Bird Price

Book and pay before 04, December 2023

AED1,599.00excl VAT tax 5%

Standard Price

AED1,999.00excl VAT tax 5%
Download Brochure and Articles
To learn more and view the course outline fill the form below to download the brochure and related articles.