Assistant 4.0 – The Future Work Assistant
Overview
How to become a game-changing assistant in the digital age.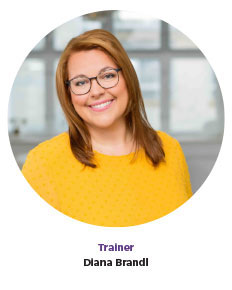 In the era of digital advancement, modern executive support professionals must proactively position themselves for the evolving landscape. This involves boosting visibility, adopting strategic approaches, fostering networks, and prioritizing personal career development. The digital age provides an ideal platform to achieve these goals.
Seize the opportunity to spearhead the transformation of the profession as the digital revolution unlocks unique potential for responsibilities. The need to refine profiles and establish new portfolios has never been more critical.
Are you prepared for the forthcoming changes in the office environment? Join us for this workshop with industry expert Diana Brandl where you will not only redefine your strengths but also discover paths for strategic collaboration with executives during the digital transformation journey.
In this course, you will receive insights about:
You will learn about trends of the Future of Work and how it affects the role of executive support professionals.
You will learn how to work even more efficiently in your role.
You will receive impulses on how to increase your performance.
You will position yourself as a future-oriented, digital office expert in a rapidly changing, increasingly digital working world.
"Great training. Very inspiring! Great speaker with lots of enthusiasm! Definitely to be recommended! I learned a lot."
Sandra Van Den Borre
Benefits of attending

What is in for the Executive?
After this course, your assistant will return to the office with not only an excellent skillset but most importantly the right positive mindset on the future of the role. This includes:
Understand the trends around digitization and AI.
Learn how to become a true business partner and support the management in digital projects.
Develop into a digital leader.
Become an organizational ambassador and promote the opportunities of digitization within the company.
Prepare to transform within the role as part of the digitization and learn new skills and abilities.
Workshop Details
Workshop Details
The digital toolbox
Productivity apps, tools and software for management assistants and executives
ChatGPT, MS 365 Co-Pilot and more: Artificial Intelligence versus Human Intelligence
Working with Millennial Managers
Understand the expectations that the new management generation has and how you can stay ahead of the curve.
Future skills 2025
Embracing technology and digitization is important but what other skills will transform assistants into strategic business partners?
Personal Branding and the power of Storytelling
How to establish your brand and sharpen your profile?
Promote your successes internally and externally by investing in your brand with the right storytelling tools.
Meet the Trainers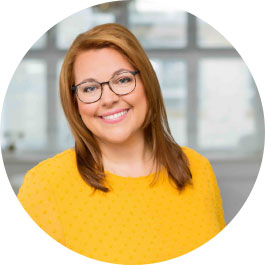 Trainer
Diana Brandl
Diana Brandl holds a Degree in International Administration and Management, specializing in Office Management. Throughout her career, she has worked successfully for C-Level Executives within global corporations such as Sony.
Diana has a strong background in Communications and is a dynamic networker. She joined the professional network IMA (International Management Assistants) in 2006, and is an active member proudly looking back at her involvement as Board Member and Chair of Regional Group of IMA Berlin.
She continuously supports the role of the management assistant by speaking at international events and publishing various articles in Germany and abroad focussing on Digital Transformation, New Work, Personal Branding, Strategic Networking and Leadership. Diana writes her own blog The Socialista Projects and is influencing the industry with her creative initiatives such as launching the hashtag #WeAreInThisTogether. She created The Future Assistant podcast in 2020.
Diana Brandl describes herself as Digital Native and has worked in the start-up world, where she rediscovered her role as a management assistant with nearly 20 years of professional experience within the New Work generation. She teaches first-hand what it means to work with Millennial Managers and how important storytelling is in sharpening a profile.
Diana was selected to represent Germany in the 2018 World Administrators Summit in Frankfurt. She has been working on the future of the Admin industry with Office Professionals from all over the world. Diana is a regular interview partner in Germany and abroad sharing her stories as an expert in Digital Transformation and Personal Branding. Diana is co-author of the book "Chefsache Assistenz" and best-selling author of the book "Die Assistenz in der digitalen Transformation".
Diana is working with clients such as Microsoft, Procter&Gamble, Mercedes and teaches at the ZfU Business School in Switzerland as well as the Chamber of Commerce in Berlin, Germany.
Diana was named in 2019 as Woman of the Week by the Global Digital Women and has been nominated for the Digital Female Leader Award.
"Diana was so amazing! She had great insight and expertise in taking the EA position to the next level. I'm still processing all that I learned and have already used some of her tips. Thank you!"
Sonia
Schedule and Price
Prices
Early Bird Price

Book and pay before 20, November 2023

AED1,599.00

Standard Price

AED1,999.00
UAE, Dubai: 20, November 2023
Timings
Dubai, UAE:  18, December 2023
9:00 AM – 05:00 PM
Download Brochure and Articles
To learn more and view the course outline fill the form below to download the brochure and related articles.