Microsoft 365 Mini Bootcamp
Become a digital workplace champion
Overview
Instructor Led Online Bootcamp
Do you want to strengthen your digital muscles and work smarter using Microsoft Teams and the many tools in Microsoft 365? Do you want to enhance your team's communication and collaboration? If so, this Microsoft 365 Mini Bootcamp is for you!​
In this 14 day online Mini Bootcamp you will be taken through an intense Microsoft Teams "workout". An experienced Storyals productivity expert will take you through what you need to know to be successful in the digital workplace.
This boot camp is typically carried out during 3 months in corporate environments, now we are offering this Mini Boot Camp for business professionals who really want to build digital skills in a short period of time.
About the M365 Mini Bootcamp
Welcome to this one-of a kind Microsoft 365 Mini Bootcamp
14 day bootcamp
The recent developments in the world are rapidly changing the way we work. Our physical and digital workplace are merging and a new way of working is emerging. Today, it's essential that we can get our job done from anywhere on any device.
Leveraging Microsoft Teams and the many modern apps available in Microsoft 365 enables you to work smarter. However, you need to learn how to make the most our of these powerful tools to reap the benefits.
What you get:
After attending this boot camp you will know how to:
Set up a world-class team in Teams
Communicate like a pro in Teams
Best practices working with documents in Teams
Effectively keep track of team activities in Planner
In addition you will receive constant tips & tricks on how to increase your productivity.
On-Demand access to Storyals learning topics
In addition to the instructor led sessions, delegates will have exclusive, on-demand access to all Storyals learning topics for self-paced learning throughout the boot camp.
Who is this bootcamp for?
Business professionals who want to take their Microsoft 365 and Microsoft Teams usage to the next level.
Who should attend?
Who should attend?
This program is intended for driven business professionals who believe in the power of technology and have a desire to sharpen their digital skills, regardless of department. Prior knowledge of working with Microsoft Teams is beneficial but not mandatory.

What is on offer
What is on offer
Enhanced Teamwork
using Microsoft Teams and Planner
Do you want to take your teamwork to the next level? If so, you should start collaborating in teams within Microsoft Teams. In this topic, users will learn what they need to know before starting to create teams and channels. They will see how teams in Microsoft Teams can be used to collaborate effectively to accelerate results.
Connect and Communicate
using Microsoft Teams
Has your organization started using Microsoft Teams? Do you want your users to learn from an expert how to best manage chats, group chats, notifications and online meetings? This Storyals topic is perfect for users that want to learn how to use Microsoft Teams effectively to connect and communicate.
Work Smarter with Documents
using OneDrive for BusinessSharePoint
To get the full value of Microsoft 365, saving documents to the cloud is a requirement. There are mainly two ways in which users can save documents to the cloud in Microsoft 365, either using OneDrive for Business or SharePoint. This topic is intended for organizations that want to launch or help increase the effective usage of OneDrive for Business and SharePoint document libraries.
Take control of your Inbox
using Outlook ToDo
Even though Microsoft 365 provides a wide range of different communication methods, email continues to be the primary tool for business communication for many organizations. In this topic, users will learn how to effectively use Outlook across devices in Microsoft 365 to take control of their inbox.
Access to Storyals topics
On-Demand access to Storyals learning topics
In addition to the instructor led sessions delegates will also have access to the following Storyals Courses.
Kick start your Microsoft 365 Usage.
using Microsoft 365
Are you launching Microsoft 365 (previously known as Office 365) within your organization? Have you been using it for a while, but not seen adequate productivity gains due to poor adoption? If so, this topic is the first step.
Get organized
using OneNote
All the digital information we are accumulating, that can be saved in the cloud and accessed from anywhere, is a great asset – but, if not organized properly, it can become a burden. In this topic, users will learn how to effectively use OneNote to organize notes, photos, receipts, tasks, and much more.
Tell powerful stories
using Sway and PowerPoint
Microsoft 365 provides numerous options for telling powerful stories. In this topic, users will learn how to effectively use new enhancements of PowerPoint to create eye-catching presentations and the new app Sway, to create visually appealing presentations online.
Stay safe using Office 365
using Microsoft Authenticator
Microsoft 365 provides you with rich productivity tools that enable you to access files from anywhere on any device. But if your account isn't properly secured, you and your entire organization might be at risk. In this course, you will get a better understanding of how cybercriminals might get access to your account, and get proper guidance on what you can do to keep your Office account safe.
Meet your trainer
Ulrika Hedlund
Founder/Productivity Advisor
Ulrika Hedlund is an ex-Microsoft employee and EdTech entrepreneur. Ulrika is passionate about technology and the value it brings to end users if used correctly. She has authored numerous courses and is a frequent blogger. Ulrika is born and raised in Sweden but lives in Dubai since 2007. Ulrika has a Master's in Electrical Engineering from the Royal Institute of Technology Stockholm and an Executive MBA from London Business School.
With her many years of experience helping customers work smarter using technology, Ulrika is the mastermind behind Storyals. Passionate about sharing her knowledge with others, she is constantly thinking of new ways to create engaging videos that inspire.
She has been identified as a top technology visionary and selected as a trusted advisor to Microsoft as part of their Regional Director Program.
About BMTG and Storyals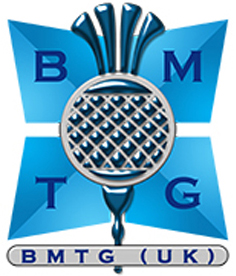 BMTG is a UK based training course provider that delivers a suite of business related programs covering Leadership, Procurement, Business Acumen including the ground-breaking globally recognised Advanced Certificate for the Executive Assistant: ACEA®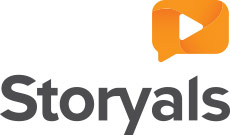 Storyals is a Microsoft Change Management & Adoption partner, offering unique story-based learning solutions and adoption services to accelerate transition to a modern digital workplace. By inspiring, motivating and educating organizations and teams on how to effectively use Microsoft 365, end-users get essential knowledge to boost productivity and simply work smarter.
Pricing and Timings
Pricing
Standard Price

14 day bootcamp

$945.00
Dates & Timings
November 23 – December 06 2020
Bootcamp kick-off – Nov 23rd, 8.00 – 9.00 AM UTC
Succeed with Teams (deep dive) – Nov 26th, 8.00 – 10.00 AM UTC
Put your new skills to use (deep dive) – Dec 1st, 8.00 – 10.00 AM UTC
December 1 – December 15, 2020
Bootcamp kick-off – Dec 1st, 5:00 – 6:00 PM UTC
Succeed with Teams (deep dive) – Dec 7th, 5:00 – 7:00 PM UTC
Put your new skills to use (deep dive) – Dec 9th, 5:00 – 7:00 PM UTC
January 11 – January 25, 2021
Bootcamp kick-off – Jan 11th, 5:00 – 6:00 PM
Succeed with Teams (deep dive) – Jan 14th, 5:00 – 7:00 PM UTC
Put your new skills to use (deep dive) – Jan 20th, 5:00 – 7:00 PM UTC
Download Brochure and Articles
To learn more and view the course outline fill the form below to download the brochure and related articles.